A few days ago we rolled out improvements to our invoice system. This will make it even easier to use the Payouts Service for paying your affiliates. These updates are especially important for European businesses that have strict invoicing requirements.
Email receipt upon successful payment
All customers will now receive an email confirmation when the payment for their invoice is completed with a PDF copy of the invoice attached. Until now you had to export a PDF or other document yourself.
The PDF invoice contains all necessary information for tax and business records. This includes the tax ID and address of the sender (Sandhills Development, LLC), and the recipient.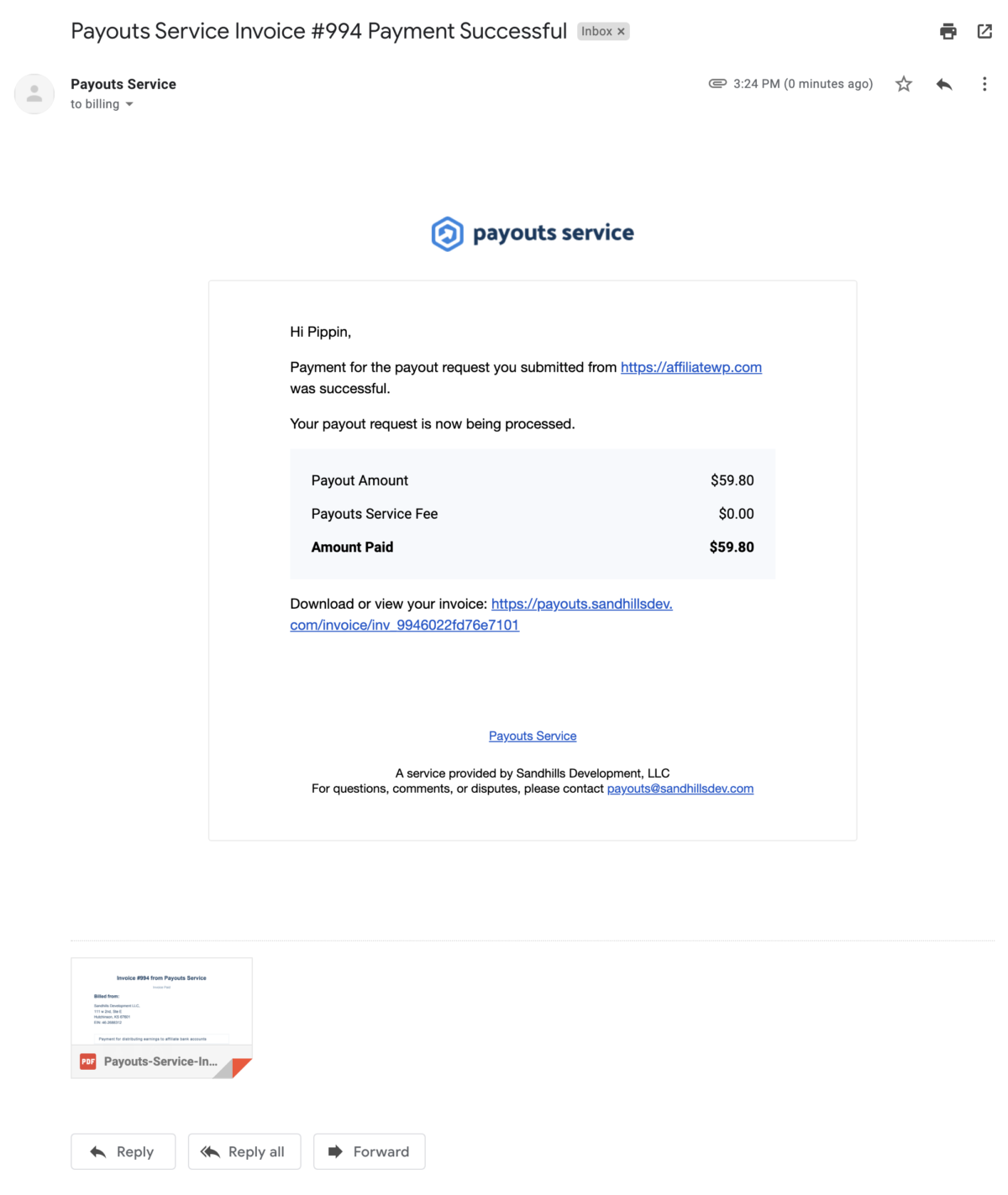 Improvements to hosted invoice
The hosted invoice view (where invoices are viewed on our website) has also been improved.
This screen now displays the business details of the sender (Sandhills Development, LLC), the invoice status, and an option to download a PDF copy of the invoice.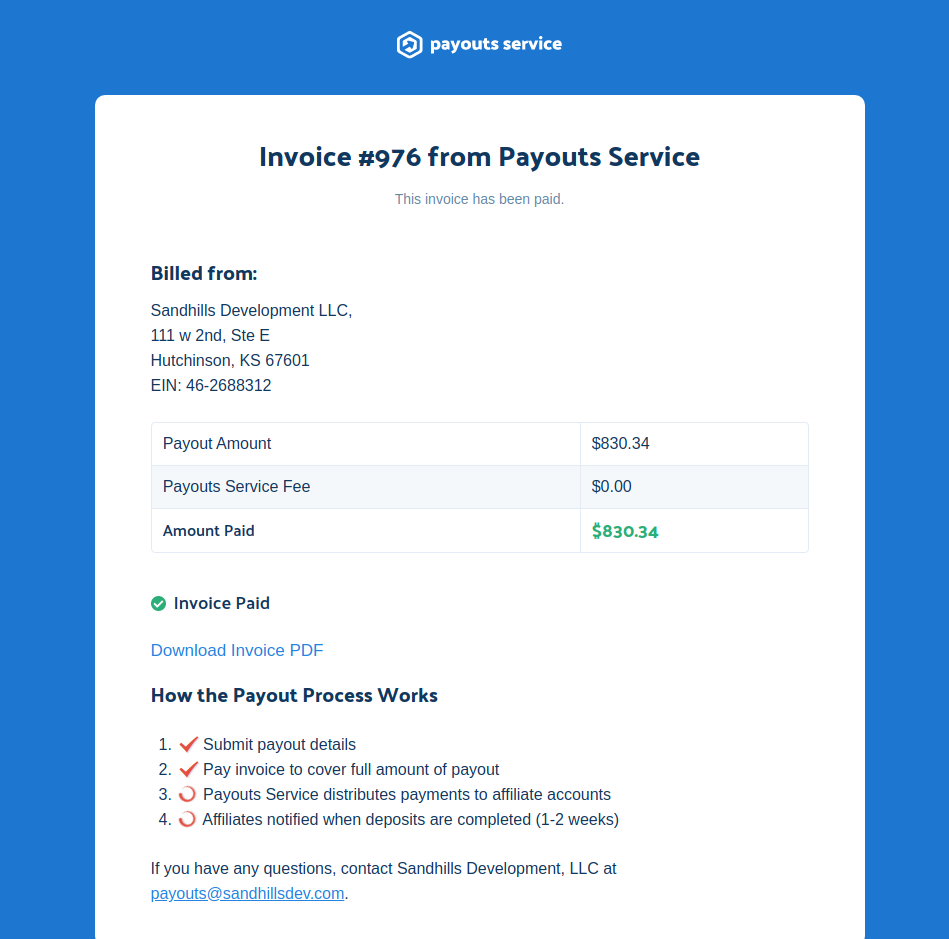 We are continuing to work to make the Payouts Service the best possible way to pay your affiliates. With a full time team committed to the project, we will have a lot of improvements to share with you soon. In the meantime, if you have any questions or suggestions, do not hesitate to let us know by leaving a comment on this post or contacting us directly!
Learn more or get started
👉🏽 Visit the Get Started page to walk through setup
👉🏻 See what pricing and fees will look like for you
👉🏿 Check out the other features of AffiliateWP to improve your affiliate marketing program
Filed under Updates.