We now offer white-labeling for the Payouts Service. Your affiliates can get a branded experience that matches your business.
You can see example screenshots in our documentation or below.
Registration forms
Registration forms will go from displaying the Payouts Service logo and blue colors to displaying a clean gray background and your logo. We plan even more customization options in the future.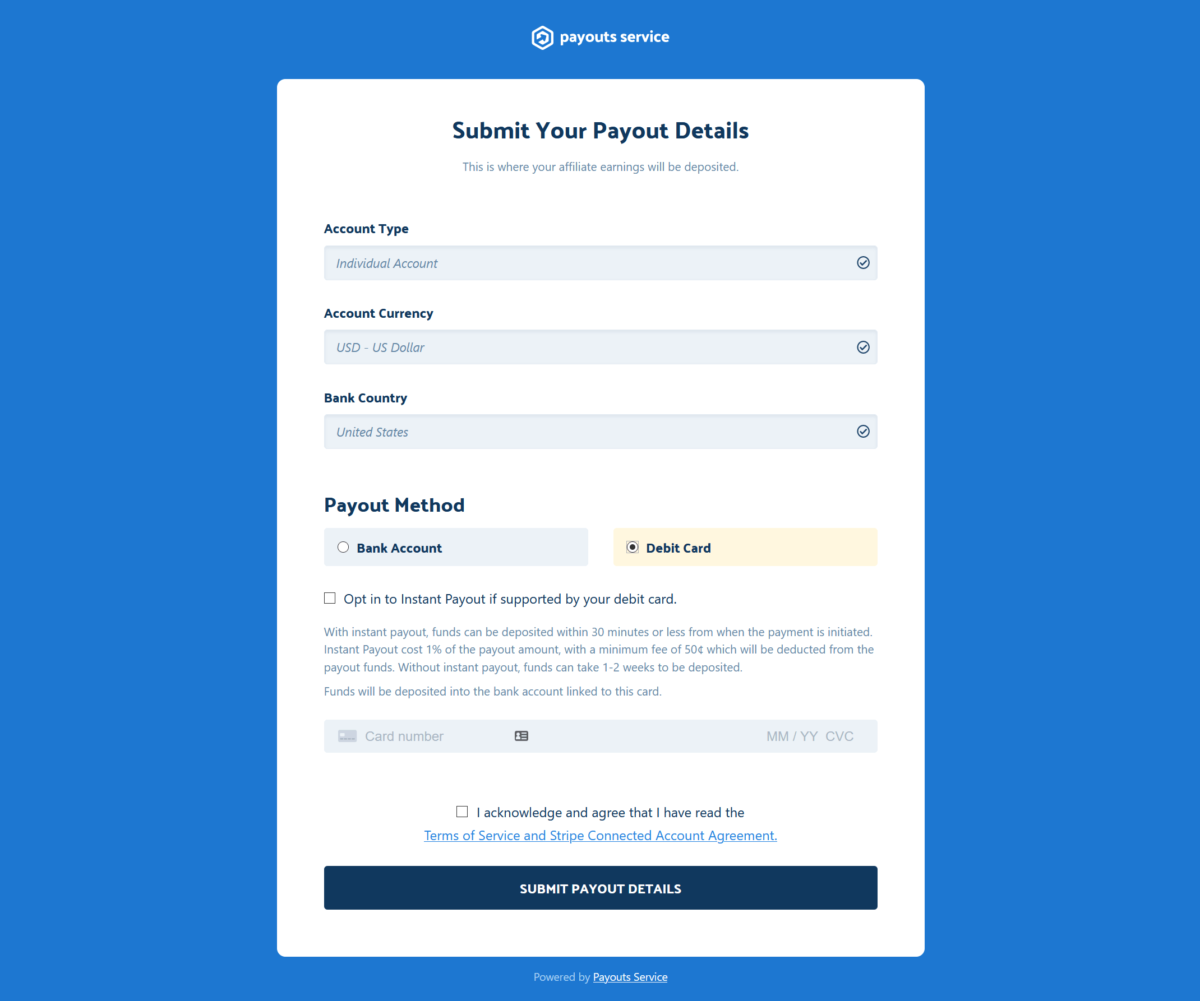 Emails
Similar to registration forms, your emails with white-labeling enabled will display a clean gray background and your logo.
Want it enabled? No problem.
Just fill out the form below. You'll need to send us a copy of your business logo in JPG or PNG format.
Image size suggestions

The email is set to display the image at 200 pixels wide (automatic height)
The ideal aspect ratio is horizontal
The ideal graphic size is 400px by 100px so it looks good on high pixel density screens (like smartphones)
Filed under Updates.